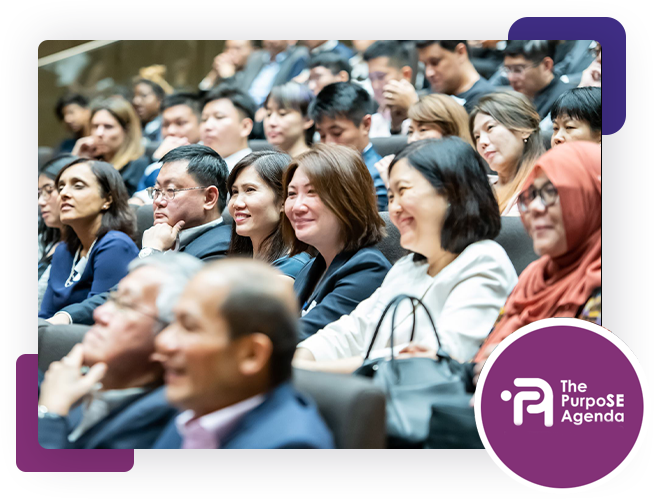 The growing interest in corporate purpose and impact creation has led to the integration of the environmental, social and governance (ESG) considerations among corporates, and private sector investors in how they operate and invest. raiSE, as an ecosystem builder for social impact, aims to provide a platform for active and interested parties in the impact investment space to exchange insights and learnings in what we term as "The PurpoSE Agenda".​
This event brings together global and homegrown corporates, venture capitalists and impact investors to share how they have converged profit and purpose to catalyse social impact through collaborative financing models. It will explore topics on impact driven strategies, investment philosophies and what constitutes as social impact in the absence of a universal framework.
The inaugural conference held in March 2022 was a half-day in-person event and the highlights were
Keynote speech by Senior Minister Tharman Shanmugaratnam on the need for catalytic capital for social impact creation
Fireside chat between SM Tharman and Mr Gautam Banerjee
Panel discussions with corporates and impact investors championing the impact-driven strategies 
Sharing session by raiSE on a couple of initiatives and collaborations with private sector partners
Singapore Centre for Social Enterprise, raiSE
This event is organised by the Singapore Centre for Social Enterprise, raiSE. As a sector developer and ecosystem builder, raiSE nurtures and grows Social Enterprises by providing financing options, capacity building, and mentorship. raiSE also seeks to connect Social Enterprises and intermediary organisations from the people, public, and private sectors to collaborate for social impact.
As there is a global shift in mindsets from a commitment to shareholders to a focus on stakeholders, raiSE advocates for corporations to explore new and innovative ways to contribute to the development of the social enterprise sector. SMEs and MNCs in Singapore who are looking for more sustainable ways of corporate social responsibility can opt to make social enterprise a big part of their ESG goals and sustainability reporting plans.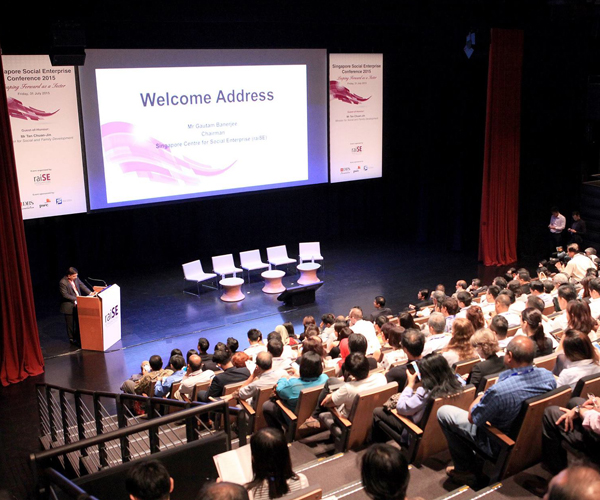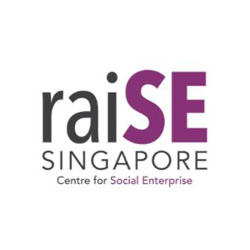 raiSE defines Social Enterprises (SE) as business entities that are set up with clear social goals where there is clear management intent and resources allocated to fulfil social gaps and needs. The business should generate majority of its revenue from the provision of products and services, and commit at least 20% of resources towards at least one of these desired impact outcomes areas through the provision of: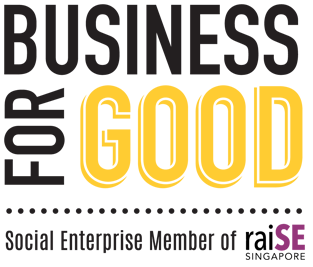 Social Enterprise Members of raiSE are also known as a BusinessForGood. They can be identified through this logo
raiSE the Bar - Turn your business into a BusinessForGood
Watch this series to learn how and why these entrepreneurs turned their business into a #businessforgood by pivoting from a traditional for-profit business into a #SocialEnterprise model where they balance a double bottom line of financial sustainability and social impact creation.