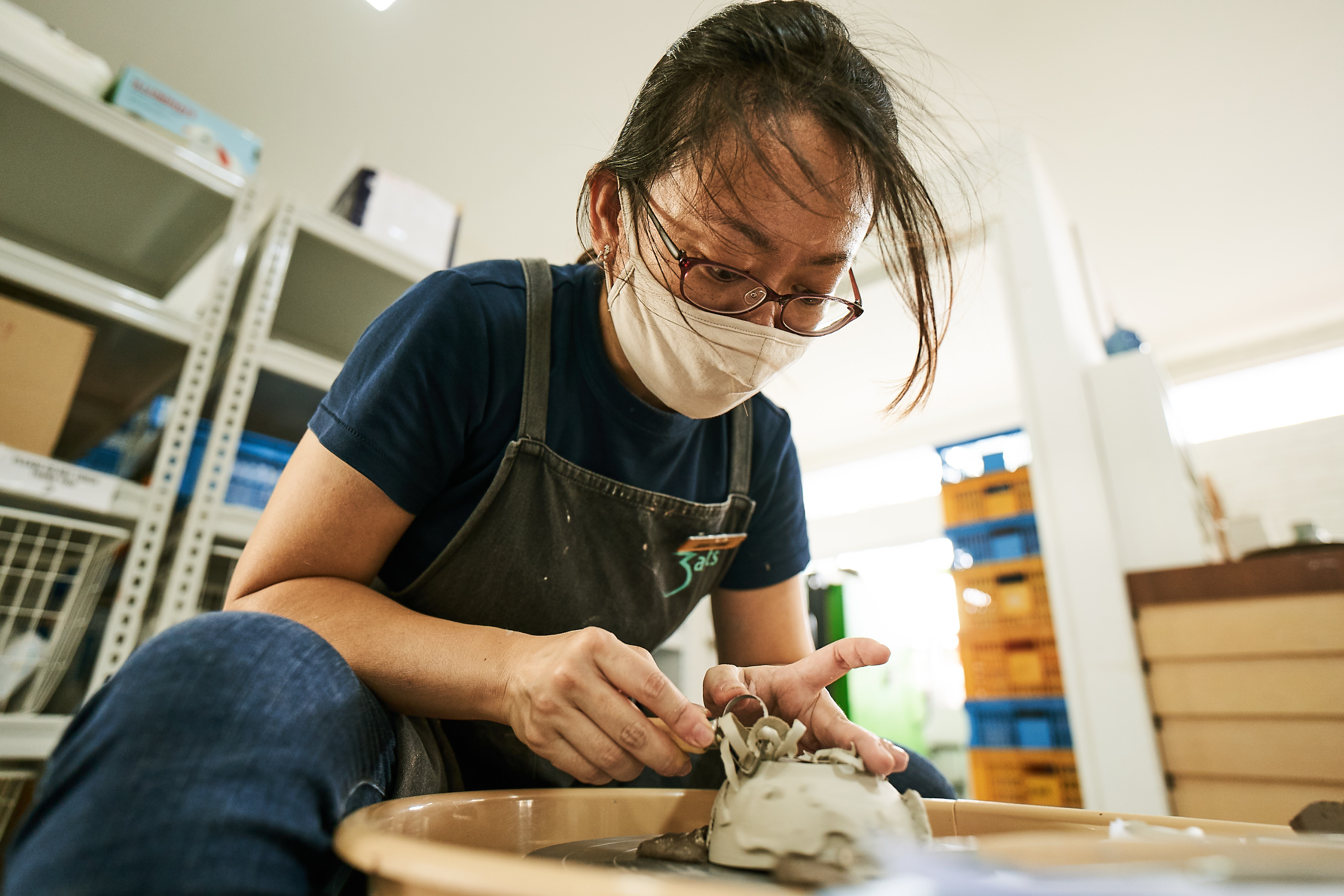 Center Pottery - Firing up Social Impact Through a Passion for Pottery
Dr Joan Huang had no thoughts of starting a new business when she first signed up for a mental health awareness workshop organised by raiSE. She participated in her capacity as a doctor, to share her anecdotes on working with patients with mental health issues and to learn from others' experiences. Little did she expect to be inspired enough to kickstart a new social enterprise venture and arm herself with a raiSE membership in quick succession.
Through the learning journeys during the raiSE LeapForGood programme, Joan realised that she could combine her passion for pottery with her interest in mental health to create art therapy.
"raiSE was very active in brainstorming with us through the year-long journey. They gave us a lot of help and guidance especially in the area of business, as I was new to this," explained Joan. 
 Center Pottery is a Social Enterprise (SE) that conducts clay workshops and sells handmade ceramic wares. The proceeds from these ceramic wares go towards funding subsidised clay classes for patients with mental health issues, terminally ill patients, and the elderly. All these ideas were born out of the LeapForGood programme that Joan attended, four years ago.
After solidifying the groundworks for Center Pottery, Joan progressed onto the raiSE Grow B.I.G. Programme, which helped give her a framework to differentiate and refine the services she was offering. "The programme allowed us to pick an area of focus and I was very fixated on marketing but raiSE recommended that we work on our product differentiation instead. I went with what they thought was best for us, since raiSE was with us from the beginning and we needed an outsider perspective of the business," said Joan candidly. In hindsight, Joan shared that she didn't pick product differentiation initially because she didn't understand what it entailed at first, but through the experience of the Grow B.I.G Programme the team had indeed gained new insights.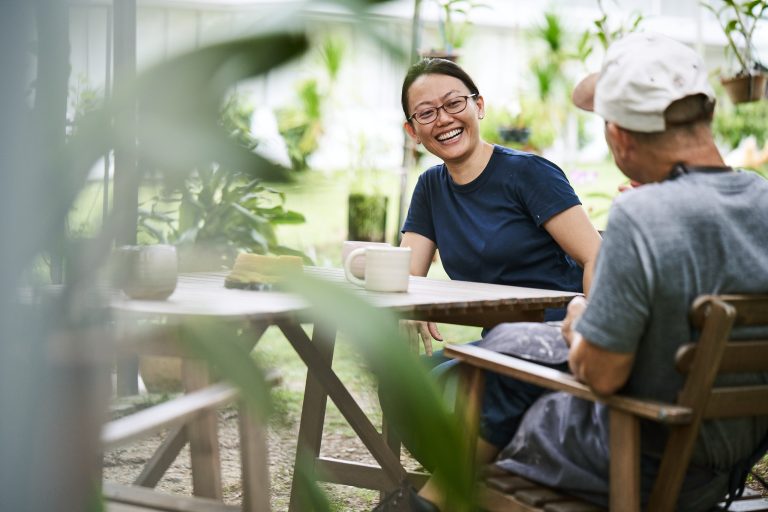 Today, Center Pottery differentiates itself from other studios by offering Mindful Pottery — a proprietary curriculum that was co-created with two psychologists, to help participants regulate their emotions better. Through raiSE, they have also partnered with organisations such as hospitals, the Agency for Integrated Care (AIC), and the National Council for Social Service (NCSS) to organise programmes and classes for its beneficiaries. 
"When raiSE meets other stakeholders in the space of mental health or art, they always remember to share about our work. I feel like raiSE has got our back, they're always looking for ideas and opportunities to link SEs to their new contacts," says Joan unabashedly.
Looking back, Joan recollects raiSE's flagship FestivalForGood marketplace as the most memorable event that Center Pottery has participated in, as the festival brings together like-minded social businesses and conscious consumers. According to Joan, "The members of the public who come are those that are so passionate about social causes. Every customer that you speak to has different interests, it's not like going to a shopping event for materialistic things, these are people who come to buy things by beneficiaries because they care." 
On a more personal level, she pegs her most unforgettable experience as an entrepreneur to the time her business was unable to operate during the COVID-19 circuit breaker and within an hour of writing to her raiSE account manager, she received a thorough compilation of loans and support packages that she could apply for. "We know raiSE is always there to help us and that we can always pop into their office if we need any help. They hire all these very passionate individuals that really make the organisation shine," cited Joan.