Ecosoftt - Pooling Resources to Make an Impact in Singapore
We were all taught that water is a limited and precious resource, but often not educated on how the lack of water security can drastically transform our lives. Thankfully, this is a cause that Ecosoftt is championing in Singaporean classrooms today. Ecosoftt is a Singapore-based Social Enterprise that is focused on using technology and education to address the global challenge of water scarcity and water sustainability. 
Today, their operations span 5 markets, serving both developed and developing countries. Ecosoftt first started with projects in India as there was a massive demand for sustainable water and sanitation solutions. Founders Stanley Samuel and Marcus Lim then brainstormed with raiSE on how their technology can be used to bring about social impact locally. Over time, they evolved their technology offerings and engineering solutions to be relevant in Singapore, Hong Kong and other developed regions.
"raiSE asked us some tough questions, like how we were going to become relevant and remain relevant for Singapore. With that mindset, we localised our product. That advice I will never forget, it was priceless," exclaimed Stanley.
Besides the advice on how to shape their Social Enterprise model, raiSE also invested in Ecosoftt's product development of their decentralised wastewater treatment systems. In explaining that raiSE's investment is not just about money unlike borrowing from a bank.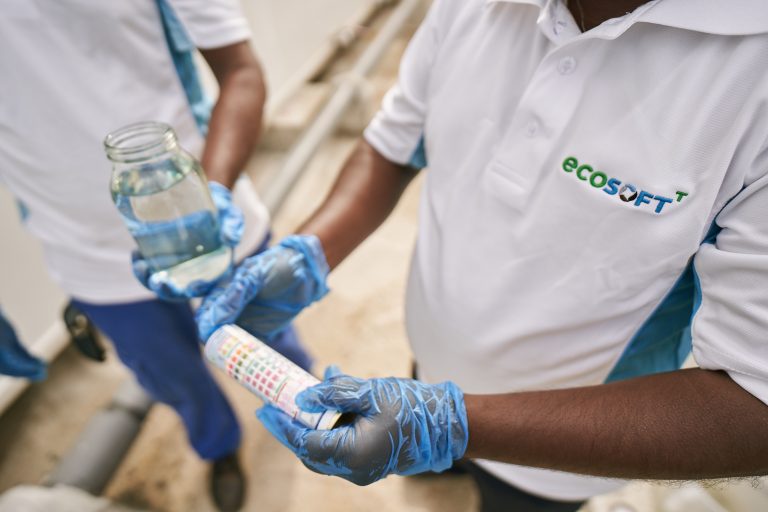 He shared that, "with raiSE, it's different. They invested in us with the objective of generating social impact in Singapore. They're an impact-first investor who co-created the solution with us, through pooling both our resources together."

Marcus also credits raiSE for giving Ecosoftt the visibility and platform to champion their cause to a wider audience. Participation at raiSE's annual FestivalForGood marketplace has connected them to corporations, schools, and even other regional communities who have expressed interest in their public education and school outreach programmes. Through these opportunities, students have been enlightened on how modular water solutions can transform the lives of, for example, women in developing countries, by freeing up their time spent on collecting water from wells.
"We are thankful that raiSE has presented us in a good light within the larger ecosystems without even letting us know. During the inauguration of raiSE by former-president Tony Tan, they shared our story too. They've since connected us to regional sector builders as well." added Marcus. Ecosoftt has since gone on to receive international recognition for its business model and technologies through 15 awards, including the first ever winner of the Zayed Sustainability Prize – Water Category in 2019.