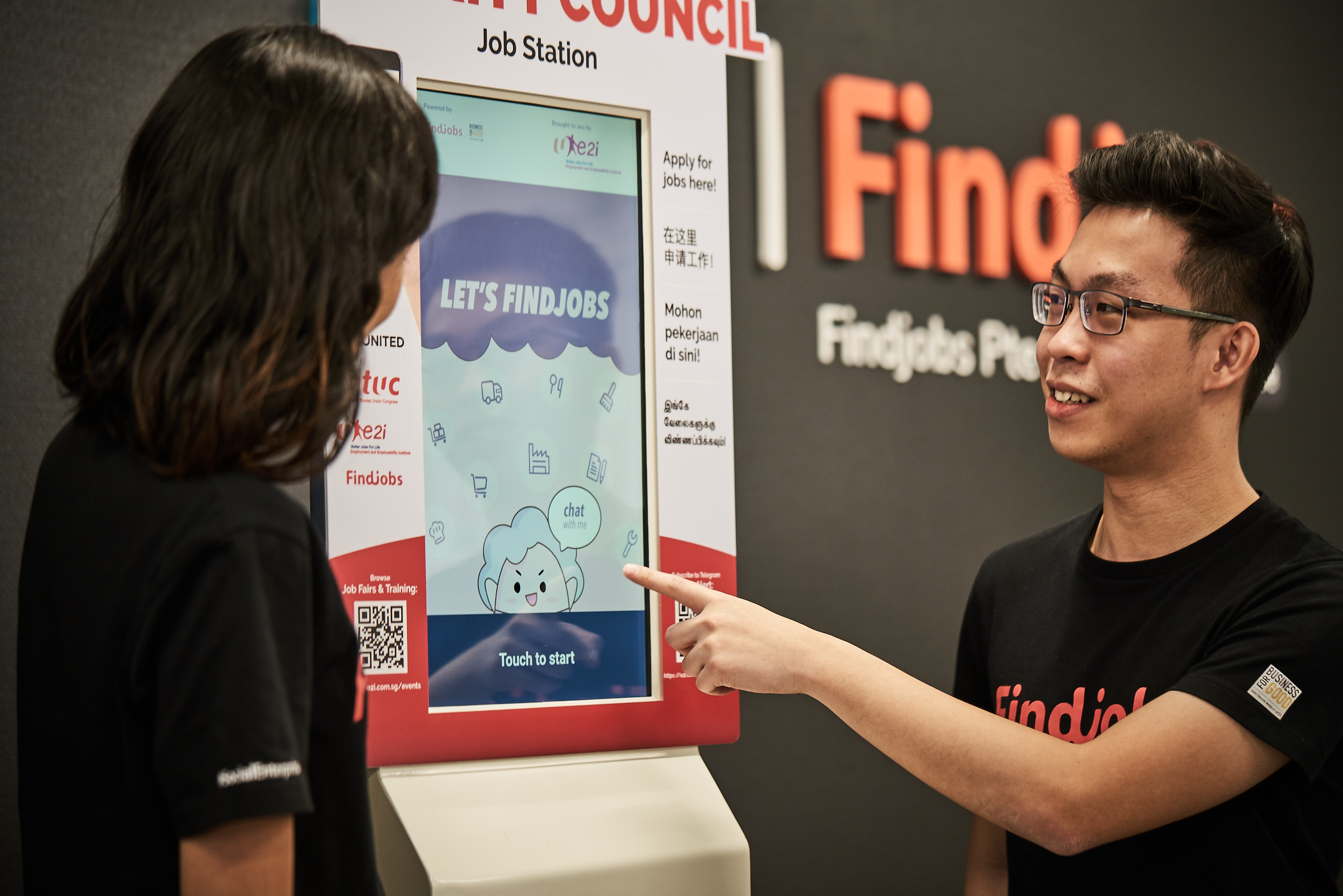 Findjobs - Valuable Insights That Led to a Recruitment Innovation
In 2016, while helping their mum search for a job, brothers Stanley and Ivan Lim noticed an increasing trend of blue-collar jobs being advertised online, although workers were still using traditional means to source for jobs. Harnessing 20 years of experience in the recruitment industry between them, they founded Findjobs to connect online jobs to offline job seekers.
Findjobs is a jobs and skills marketplace that is accessible in all four official languages in Singapore. Their goal is to connect non tech-savvy workers, matured PMETs, active seniors and the chronically unemployed to job opportunities readily. Since becoming a raiSE member in 2018, they have transformed the way that job seekers access online jobs on-the-go through their apps and smart job kiosks.
Through raiSE's outreach programmes, Ivan realised that many low-income job seekers did not have access to the internet or own smartphones. This meant they had to rely on others to help them apply for jobs advertised on  mobile apps. 
"Before joining raiSE, I didn't think of creating kiosks. But through their networking events, the exposure to the Social Service Offices (SSOs) and their beneficiaries inspired us to transform our existing mobile applications into standalone kiosks to make it easier for low-income job seekers without smartphones or data plans to access jobs," explained Ivan, Chief Product Officer.
Once the founders decided to embark on their new product innovation, raiSE supported the development of these smart job kiosks. And to place them strategically where beneficiaries frequented, raiSE then connected the founders to SSOs and the Employment and Employability Institute (e2i). Today, these kiosks are available at 30 locations across the country. "Without raiSE, we wouldn't have been able to expand as quickly. raiSE's investment allowed us to validate our product rapidly and attract partnerships from other agencies, which enabled us to create even more impact," noted Stanley, CEO of Findjobs.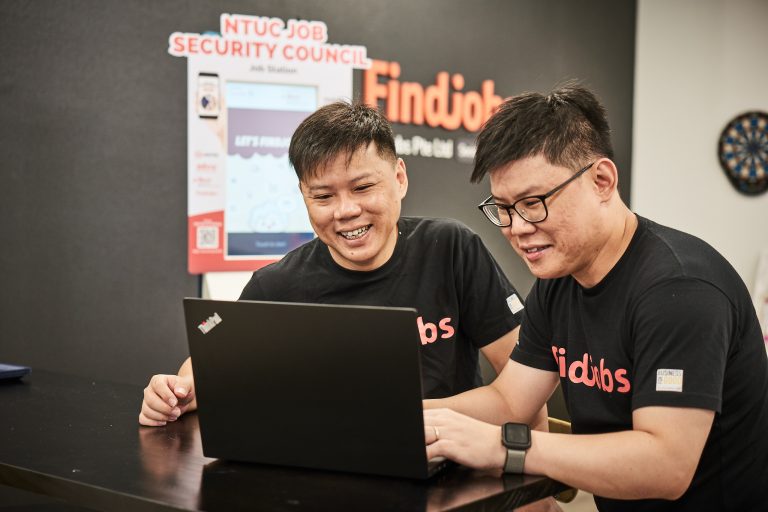 While the founders focused their efforts on fine-tuning their product, raiSE advised them on building the brand for a corporate audience and provided strategic guidance for their marketing plan.

"The raiSE team consists of professionals from diverse backgrounds, so they helped us identify which areas we're lacking in. They're not just funders or investors but beyond that, their marketers assisted with our communications strategy and they've connected us to the networks they have, allowing us to forge relationships with agencies like the Ministry of Social and Family Development," noted Stanley.
As for the future, the founders hope to create larger social impact at a national level, with aspirations to penetrate mass transport stations and food centres island wide. Currently, raiSE has linked Findjobs with the relevant stakeholders to kickstart efforts in making this a reality. "The day before the meeting, I couldn't sleep because it's a goal that has been in my heart for so long. When raiSE connected us, even if it was just for a discussion, it made me very excited and it is an unforgettable experience that I'll always be grateful for," quipped Ivan with a smile on his face.
Reflecting on their journey, Stanley noted that being a raiSE member has given Findjobs invaluable insights into the challenges that disadvantaged groups face while looking for a job. He shared their aspirations to make raiSE proud of them as they endeavour to help beneficiaries at a national level. "We want to be able to say that we're a raiSE member and that we did something impactful nationwide," concluded Ivan.