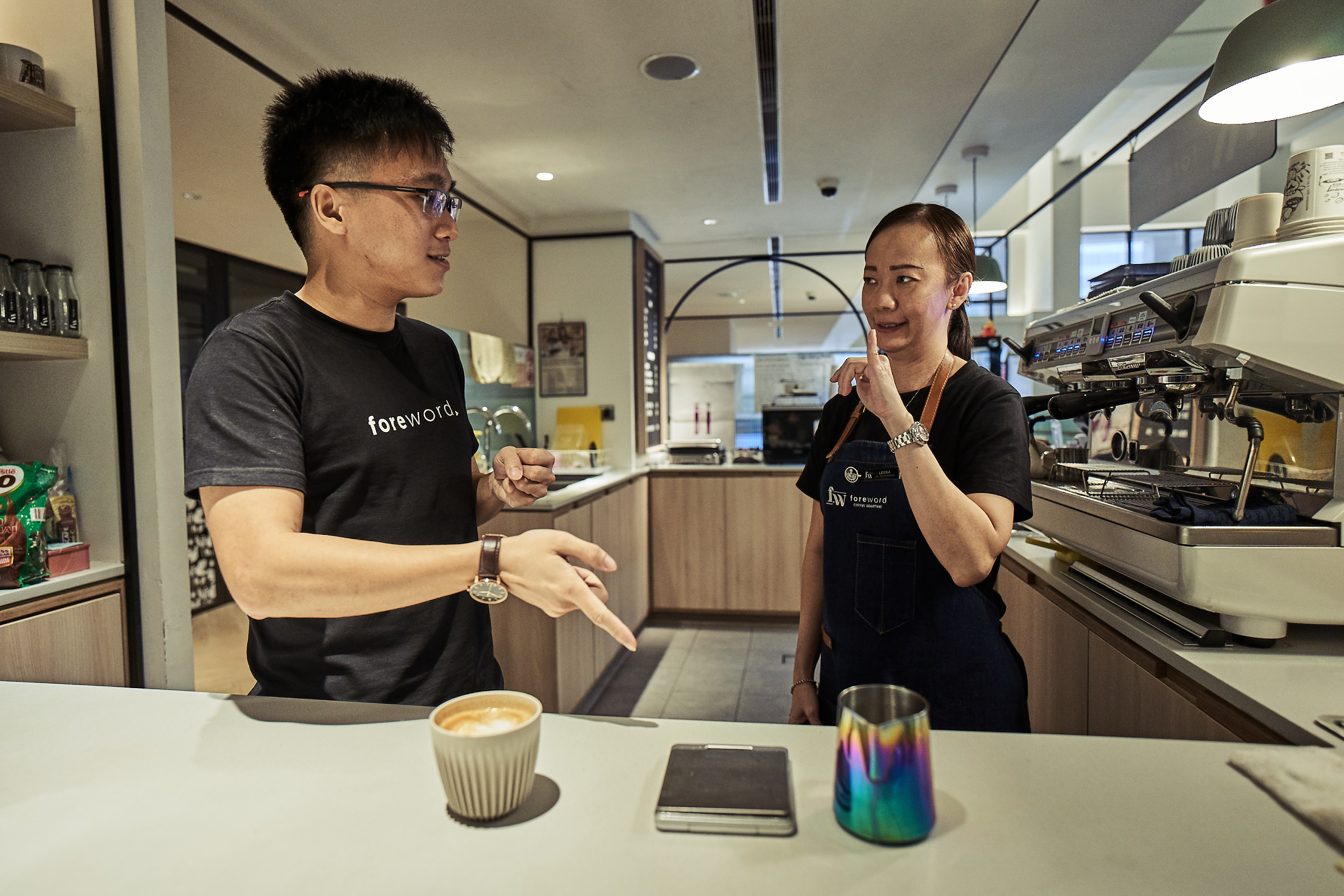 Foreword Coffee Roasters - Brewing Connections & Branches Islandwide
When co-founder Lim Wei Jie decided to start a Social Enterprise (SE), he made sure that becoming a raiSE member was one of the first things on his to-do list. Having already interned at a Social Enterprise while in university and familiar with the Social Enterprise Ecosystem, he knew that raiSE could lend him support in his new venture. 
In 2017, co-founders Nadi Chan and Lim Wei Jie applied for Foreword Coffee Roasters to be a raiSE member. They started with a hole-in-the-wall cafe at the National University of Singapore but have since expanded to three café outlets across Singapore, providing training and employment opportunities for persons with autism, and physical disabilities.
Sharing more about their choice to anchor their business in coffee roasting and running a café, Wei Jie explained that the general public doesn't have the opportunity to interact with people with special needs or disabilities on a daily basis; but they drink coffee every day. Hence, training beneficiaries in coffee making and giving them the opportunity to be at the counter encourages them to interact with the public and gain confidence.
The opening of their outlets was supported by the raiSE VentureForGood grant. More than just financial support rendered to purchase equipment, train and employ the beneficiaries, the guidance from the raiSE team on tightening the business processes and strategy helped them stay on track to balance their business goals and social impact.
"There was a lot of guidance during the application process from our account manager, raiSE is quite nurturing in that sense. Even during the pitch for the grant, the panel, which consisted of several accomplished individuals provided us with valuable advice and inputs on how we could improve our business model" said Nadi.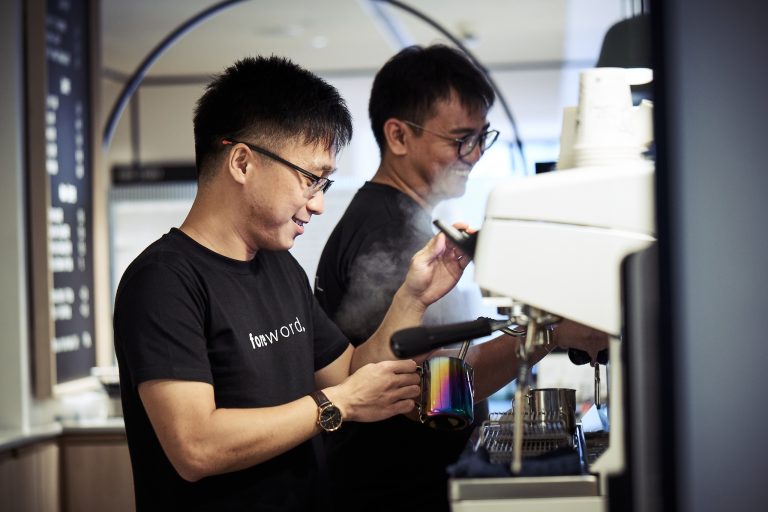 When Nadi and Wei Jie wanted more guidance as young business owners, they signed up for the raiSE Fellowship Programme. Through the programme, Foreword Coffee was paired with Fellow, Mr Lim Song Joo, who taught them how to take a step back from the frontlines and provided guidance on the business strategy and operations, as well as coached them in the area of leadership and grooming the staff, including beneficiaries, to take on middle management roles. On top of helping them tighten processes, Mr Lim was also able to introduce them to useful business connections.
Being a regular at raiSE networking events, Foreword Coffee had the opportunity to network and connect with other Social Enterprises. These connections have also resulted in fruitful collaborations in the form of curating product bundles and hosting gatherings amongst Social Enterprises to share updates and ideas. raiSE also connected Foreword Coffee to the Housing Development Board (HDB), which expedited their process of securing their 4th upcoming outlet. Recollecting their journey with raiSE, Wei Jie shares that the VentureForGood grant is a year-long journey which they have done twice now.
Recollecting their journey with raiSE, Wei Jie shares that the VentureForGood grant is a year-long journey which they have done twice now. "For me, the most memorable moment in my journey with raiSE is submitting the final report for the VentureForGood Grant. Every time we manage to finish drawing down the last tranche of the grant, it also means we hit our milestones and managed to increase our social impact. With raiSE being five years old, we feel very honoured and humbled to have been on this two-year journey together."