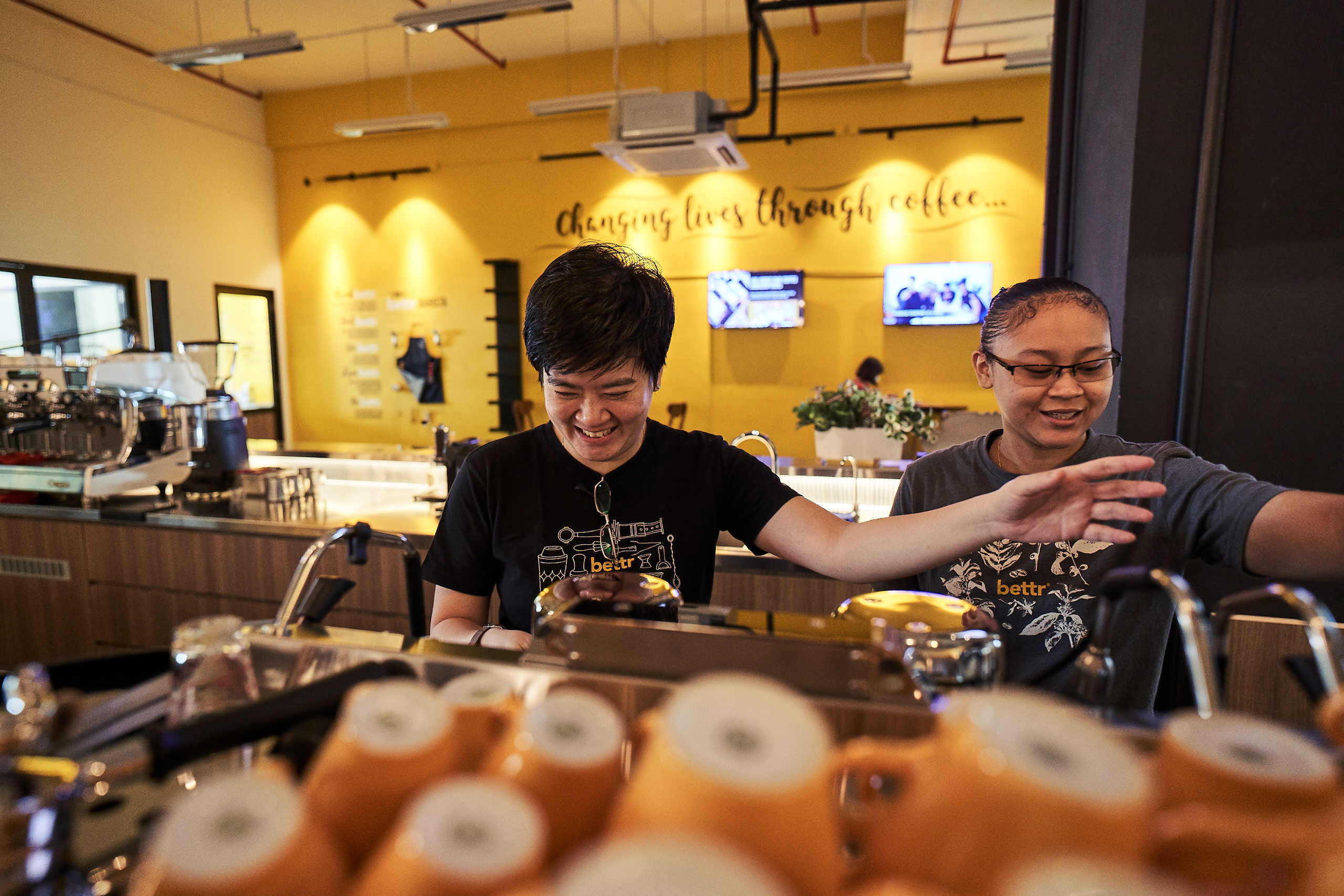 The Bettr Group - Paving the Way for a More Resilient Singapore
A pioneer in the Social Enterprise sector and the first certified B-corporation in Singapore.
Bettr Barista's journey with raiSE started from the day raiSE was established in 2015. Today, the specialty coffee company is called The Bettr Group with 8 retail bars, a coffee roastery, and a coffee academy where they train beneficiaries with specialty coffee skills and emotional resilience skills through their Bettr Holistic Training Programme. Bettr Barista also extends their impact by directly employing beneficiaries.
In 2017, raiSE invested in them to help increase their capacity to scale up their business operations. Through raiSE, Bettr Barista also fostered a partnership with Community Foundation of Singapore for more beneficiary referrals into the Bettr Holistic Training Programme. Since then, Bettr Barista has trained over 135 women and youth-at-risk, with over 400 dependents. 
"Our retail coffee bar is the main vehicle by which we provide employment for a lot of beneficiaries and raiSE investing in us definitely tripled our ability to hire. That was quite pivotal, otherwise we would not have been able to expand as quickly as we liked," noted Pamela Chng, Founder of Bettr Barista and The Bettr Group.
On top of the investment, raiSE worked closely with Bettr Barista to create several financial projection templates to hone their revenue model.  Through the years, Bettr Barista has also empowered their employees through raiSE workshops on social impact measurement, marketing and more.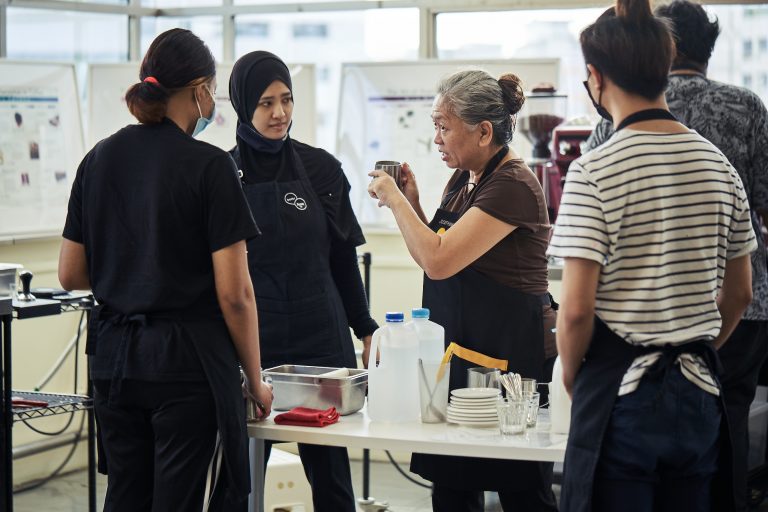 Walking this journey together, Pamela recalls raiSE encouraging Bettr Barista to get recognition on a national level. Thus, they applied for and subsequently, won the President's Challenge Social Enterprise Award 'Start-up of the Year' in 2013. As part of the awards, raiSE commissioned a promotional video for Better Barista, which they still play in their coffee bars today. "Having been awarded the 'Social Enterprise of The Year' accolade later in 2017, we were privileged to be on the evaluation committee for the subsequent year's awards. I personally enjoyed connecting with the other members of the evaluation committee and learning from the younger Social Enteerprises who applied for the awards too. It was inspiring and encouraging, and I got a lot from that process," explained Pamela.
Looking towards the future, Pamela hopes to continue working closely with raiSE as they set their sights on going regional. She also hopes that The Bettr Group will set an example so that all businesses endeavour to become social businesses one day.
Pamela concluded, "As business owners, we can make positive change, and I see it happening already. But I hope to inspire more businesses to take on this responsibility of using business as a force for good, making sure we are contributing value and doing good instead of extracting value and exploiting resources."